Cocktails at The Hold
Alex and Brie join mixologist extraordinaire and "The Hold" owner, Keith Skinner
at his uber cool pirate-themed bar for a plant-based cocktail lesson.
Whitewash Martini Cocktail (plant based)
- Vodka
- Chestnut liqueur
- Licor 43
- Praline powder
- Oat milk
- Aquafaba
- Vanilla sugar syrup
- Praline powder rim & edible flower
Walk the Plank (twist on a Bramble)
- Premium London dry style gin (we used Tanqueray 10)
- Crème de Mure (blackberry liqueur)
- Lemon juice
- Lemongrass essential oil flavoured sugar syrup
- Blackberries
Keith Skinner opened The Hold bar & restaurant in Manly in 2014. His primary reason for introducing plant-based gourmet burgers was a concern for the environment. Having learned about the ecological damage caused by cattle farming, he decided to experiment with his chef and work on creating the best tasting plant-based burger that he could. This was to see if he could produce something that tasted just as great as a real beef burger but without the same ecological foot print. The finished product was an instant success & Keith & the team have gone on to produce a plant based version of every item on their menu, from 'beef', 'chicken' & 'fish' burgers right through to their plant based desserts & creamy thickshakes.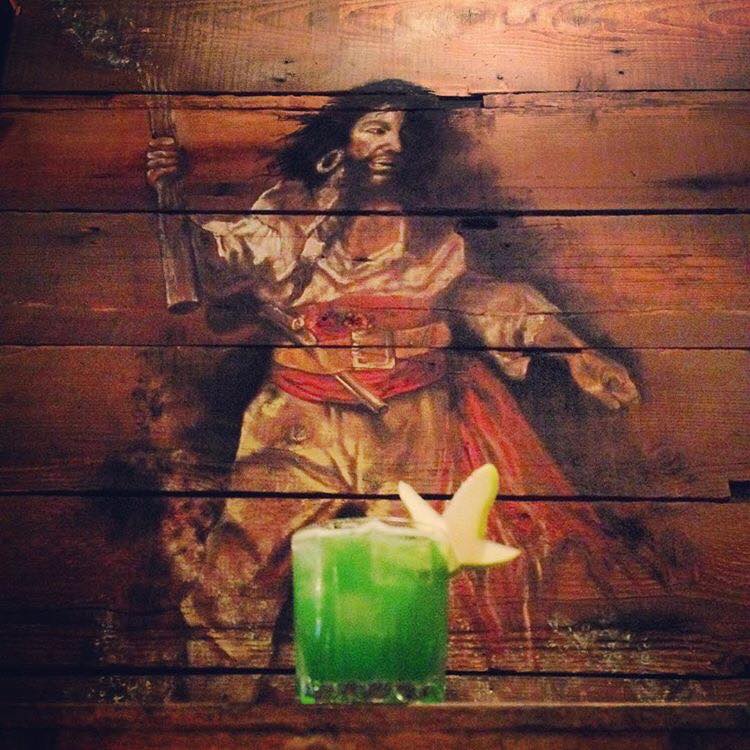 Dotted with flickering candles, glowing lanterns & nautical curios that feel lifted from a long-buried treasure chest, this Manly tavern combines high seas hedonism with a fitout that takes cues from an 18th century galleon. Rally your friends, pull up a low table & sample it's range of cocktails & craft beers & order a towering plant-based gourmet burger held together with a dagger - it's a recipe for high vibes & swashbuckling good times.
Website: http://thehold.com.au/
Instagram: theholdmanly